Author Archives: yewnique
I read two books recently, which I reviewed here and here.
Both stories were told in the first person. In the former, the narrator is an English teacher to foreign students. The latter is an English translation of a Japanese novel. One thing I noticed about both stories was that the word who was used in several (maybe all?) places where whom would have been correct.
Readers of my blog will know that I care about grammar. I have my pet peeves and my children fully expect me to correct radio presenters and TV shows when such errors come up.
While I do care about grammar, I am not an expert by a long shot and am not a Grammar Nazi; there are some rules I am not so gung-ho about. Using the wrong pronouns for compound objects has been a bugbear of mine for decades (no kidding!) now, and will likely remain so. Using reflexive pronouns to sound more formal is also an irritant.
And yet, for some reason,
Her and a friend went to a party.
(Should be She and friend went to a party.)
is less annoying than
The gift is from Mary and I/myself.
(Should be The gift is from Mary and me.)
Maybe it's because, in the former, the speaker is going for a casual tone, but in the latter, the speaker is trying to be grammatically correct or formal, overshooting, and failing as a result.
Incorrectly using who instead of whom is less annoying than vice versa.
In fact, I am guilty of incorrectly using who instead of whom — and sometimes using objective pronouns when the subjective form is correct — simply because the correct word/form sounds awkward! It sounds awkward because people are not used to hearing it used correctly.
For example:
Who should we invite to the party?
Who did you see?
Who you gonna call? (Ghostbusters!)
It's me!
All the above are wrong. They should be:
WHOM should we invite to the party?
WHOM  did you see?
WHOM are you going to call? (Yeah, it just doesn't have same ring.)
It is I. (SO pretentious!)
And yet, I say all the wrong sentences on a regular basis. (Well, except the one about the party and the one about calling Ghostbusters.) I know what's right and what's wrong. I am aware that I say it wrong. I excuse myself, but hold print materials to a higher standard.
So I was surprised when I came across who used incorrectly in those two books. One of the characters is an English teacher who asked a woman who inquired about lessons, "And just who are the lessons for?"
Yeah, it sounds casual and conversational and how most people would probably speak. Still…If an English teacher can't use whom correctly, what does that say of his credentials?
I started to wonder if the word whom is becoming obsolete. My curiosity got further piqued when I read a couple of online 'newspaper' articles where who was used incorrectly.
Is "whom" no longer a word? Has it become obsolete?
I posted the question on my Facebook wall, and several people responded that, yes, whom is on its way out. One person said that 'many, many language videos now say that whom is only used in very, very formal situations'.
Another friend, who is a university professor, said that one of her students told her that he thought whom was Old English, so he didn't use it in his essays.
I remember reading elsewhere on Facebook a woman saying that she was taught who is singular and whom is plural! (She now knows that is incorrect, but she can't get her head around the proper use.)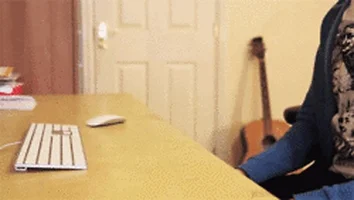 So, it could very well be that people are no longer properly coached on the difference between who and whom — or, they just can't keep it straight — so they just default to who every time and hey, other people understand them anyway, so what's the big deal??
My fear is that maybe one day the majority will no longer know the difference between compound subjective and compound objective pronouns, and will just default to compound subjective pronouns every time. This already happens more than I would like, but I am still hopeful that the majority still know the difference and will fight for what is right.
As for the objective pronoun whom — other than textbooks, non-fiction books, good newspapers — have you seen one lately, let alone used correctly?
What do you think of the demise of the word whom? Yea, Nay, or Meh?
Let me know in the comments!